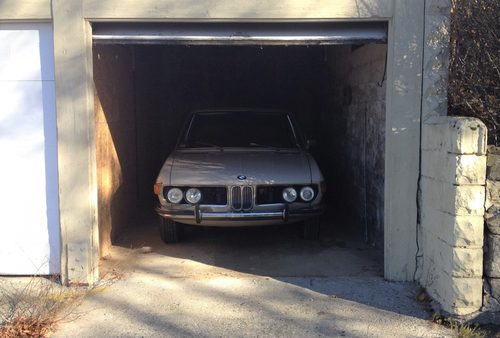 Another eagerly anticipated road season is upon us, but before starting your ignition, check out some tips to make sure your Classic is truly road-ready.

First things first, check out your ride. No, don't lovingly gaze at it and admire its obvious beauty, really inspect it! Grab a flashlight and carefully check (bumper to bumper!) for any cracks, evidence of leaks, wiring that needs attention, or worn-out bushings. Hop in the driver's seat and check your brakes. First, press down as if at a normal stop, while keeping pressure on the brake for at least 10 seconds. A second stomp on your brake should feel more abrupt. Was the pedal rock solid? Did anything leak after giving it a few pumps? If your test went well then you are one step closer to getting out on the open road. If anything feels off, now is the time to get it worked on, not when you are driving!
Another important part of maintaining your Classic is keeping it clean and sparkling. Taking the time to seal interior fabrics with a protectant will minimize time spent later on cleaning it. Good detailing techniques go a long way.
So we've inspected the exterior, checked the brake system, and even applied a fresh coat of sealant on the back seats… is it finally time to get out there? Hold on, not so fast, it's time to check those fuel lines! A dormant engine can really benefit from a slow awakening. Oil has been making it way down as the engine has hibernated during the off season. With that in consideration it's a good idea to remove the valve covers and insert fresh oil. With a green-light from an inspection, you can add fuel pressure to the system. An electric fuel pump is great for these situations, since you can pressurize the system rather than cranking the engine for a bit.
If you don't have an electric pump, disconnect the ignition by pulling the coil wire to the distributor and crank the engine till you see oil and fuel pressures. You'll know that fuel pressure is adequate on a carbureted engine if the accelerator pump squirts fuel into the intake when the throttle is opened by hand. Replace the coil wire once this process is complete.
Finally the moment has arrived, it's time to start your engine! After starting, let your car idle for a moment, listening for any odd noises or looking out for any leaks. After, take a short cruise to really let your car warm up. Pay attention to anything that seems out of the ordinary, you'd want to make sure to take care of any problems early in the season before they really get out of hand.
With all the great care you've put into your ride you want to make sure that you have everything covered. Talk to one of our experienced agents today to guarantee that you have the BEST insurance for your Classic, so your only worry will be where your next drive will take you.